Posted in Blogging, Writing Resources – Be the first to comment

Got your guest post published thinking your job is done? You are doing that wrong! Each guest post is your most valuable asset! Make the most of it!

Here are my two tricks:
Repackage Your Content For Fresh Views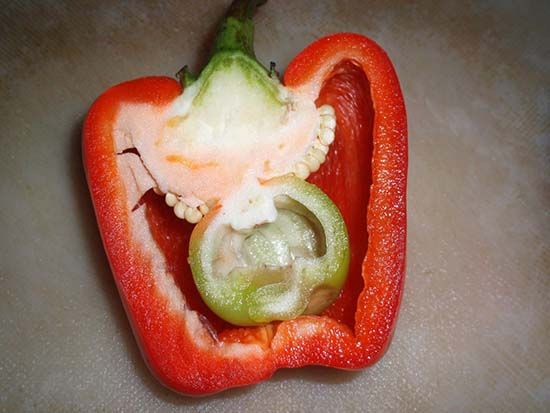 Sometimes you just don't have the inspiration. There is nothing wrong with that, we have all been there. Luckily, it doesn't have to affect your ability to write effective and engaging guest posts. You just need to learn how to repackage content in a new and creative way.
This isn't the same as rewriting. The actual facts of a topic rarely changes, at least more than would require an update. Providing that update is one way of repackaging content. So is creating a new form of media that is easily posted and shared via social media.
Infographics are a personal favorite of mine, as they are easy to make, use previously cultivated content and are linked like crazy on every social network around. Plus, certain guest posting platforms like MyBlogGuest already have a section dedicated to them.
But videos, podcases, webinars, ebooks and just content that has been rewritten and expanded are also easy ways to repackage posts while maintaining the quality and uniqueness.
Link Back To Old Posts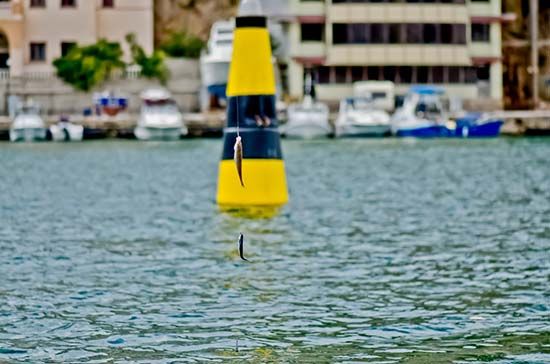 As mentioned above, sometimes updates are needed for old blog posts. But this lends to whole new posts, as well. Such as expanded series that are related, but not quite different. The best part about doing this is that context is required. You have the perfect opportunity to link back to the old post, thereby bringing a whole new wave of readers and more traffic to what has already seen the peak of its popularity.

You can also link back to other guest posts on the same blog you are visiting. Though many blogs will already do this automatically in the footer, or as part of your byline.

Find more tips on how to make the most of guest blogging in our free guest blogging eBook here. It's free to download!

Posted in Blogging – Be the first to comment
Let me tell you a simple truth — running a niche blog can feel like a chore sometimes.
Not because of the writing, though. No, the reason lies in the website design.
My guest writer July Minor pointed that out in her contributions to Writer's Mind — without a reader-friendly, nice looking design, your content is bound to make less of an impact on your readers.  Since you thrive on your blog readership, this is an aspect you can't overlook.
Don't fret, though — there's no scary programming or technology you need to learn in order to make your blog presentable. Actually,  you don't need to become a web designer to improve your blog! All you need is to follow these 6 easy tips and make sure you always put your readers (therefore, your content) first.
1. Use Images To Complement Your Content, Not To Replace It
I know, infographics are the big hit now. But I would advise you to use them sparingly and only when the content is exceptionally good and unique and you know your readers need it. In all other cases, use images to complement your content, support your argument and give a face to the point you're making.
Even your logo should portray a summary of yourself, your blog and your services. As they say, a picture is worth a thousand words.
2. Tweak Your CSS To Improve Readability
You may know little to nothing about CSS coding to style your blog, but there are tools you can use to write CSS code for you — for example, Generate CSS is a service that will generate a code snippet you can copy and paste into your blog design. If you know the basics of CSS, you can use advice from CSS-Snippets to improve your blog readability.
3. Don't Add Unnecessary HTML Tags To Your Content
HTML tags – bolds, italics, tables, H titles, etc. – improve readability for your visitors and search engine spiders when they are used in moderation and when their presence makes sense. However, adding unnecessary HTML tags can lessen the readability of your content
4. Learn The Basics To Fix Things When Necessary
Whether you coded your blog theme yourself or you had a web designer do it for you, things change — HTML tags become outdated, a certain title style may lose its readability trend and be replaced with another, and so on — so you need to be able to fix little things in your theme code when time comes. If you had your web theme designed by someone else, spend some time to study the theme structure, how it's coded; learn the basics of HTML and CSS to adjust things yourself or ask your web designer to help you.
5. If Your Current Font Is Not Reader-Friendly, Change It
You can take advantage of free fonts for personal and commercial use at OpenFontLibrary.org and Google Fonts, or you can buy commercial fonts from Fonts.com. Either way, if you feel your current font is not helping your readers focus on your content — you can survey or poll your readers about this — changing your body text font will increase the time your readers spend on your blog and your content will appear more attractive and engaging.
6. Always, Always Put Your Readers First
And therefore, your blog content. Because that's what readers consume. A clean design is the friendly container that helps them accomplish that task, like a book with colors, charts, illustrations and clean fonts looks more appealing to a reader than black and white fine print.
How does your blog design help your readers consume your content? If you made improvements, what did you do? Let's share!
Image credit: Javier Eduardo Piragauta Mora

Posted in Writer's Mind Blog – Be the first to comment
We all want to sell our ideas be it in the business, scriptwriting, book writing, articles, etc. But what should we do in order to pitch our ideas?

In this article we will talk about some tips you can use in order to sell your articles. Take a look.

1. Ask yourself questions

The first thing you need to do is to ask yourself a few questions. When you answer them you will get a better idea of how to sell your articles.

Question 1: What do you want?

What is your final goal? What do you expect to happen? Just name one goal that describes your situation best. How far do you want to go? When you know what you really want, this will make things easier, your statement clear and understandable.

What do you want to write about and what sectors are you good at? Before proceeding to the next steps, it is a good idea to make things clear for yourself.

Question 2: What do people expect?

What do people expect to read in your articles? You have to provide solid and credible statements and try not to mislead your audience in any way.

Question 3: What are the needs of the Internet?

What topics should your write about? What information does the Internet lack? What do users need more information about? This will help you get an idea of what you could write about that will attract more visits and therefore more purchases.

2. Create a website or a blog

Having a website or a blog is the best way to sell your articles to the audience. A good approach would be to post a few paragraphs of an article and provide the entire text only after readers pay for it. If your posts are very good, systematic and succinct, undoubtedly people will flock to purchase your articles.

If you go for a website, make sure you choose a good domain name that is easy to remember and attractive. It should be a name that sells your idea best.

Creating a blog is even easier. There are a number of sites that provide the opportunity to create your own blog without writing code and thinking of design. They are abundant in templates and blog styles, which is very convenient and saves you time.

3. Or go another way…

To put it shortly, you can sell articles without owning a website. You can choose to post your stuff on websites and get a percentage of the sales. Or you can write articles and sell them to individual websites.

4. Use special websites for the purpose

There are websites designed to sell your articles. Or at least they provide you with the opportunity to do so. These sites give you the chance to upload articles and set the price for them. If people are interested, they buy your work.

This is one of the easiest ways to make a profit from your articles. However, there is a catch. Most of the sites require a percentage of the sales you have made.

You may also sell an article more than once.

Or you can sell your products with exclusive rights. However, this doesn't allow you to sell articles more than once. Fair enough, you can set a higher price. Depending on the topic and and length of the text, articles typically begin at $10 and go up to $40 and more.

Another approach is to write an email to the webmaster of a particular site and ask them if they would like to publish your articles and pay for them. There are a number of opportunities. If you want to be successful, however, you need to be persistent, to keep looking for new opportunities and markets and to research different subjects.

We hope you find these tips useful and informative. Good luck!

About the Author

July loves to share her experience. She works a part time job for http://www.perfectcleaning.org.uk/deep-cleaning-muswell-hill-n10/ but in her free time she writes for a lot of blogs.

Posted in Blogging, Guest Posts – Be the first to comment
Keeping a blog fresh is like keeping a plant fresh — you need to water it regularly or it dies. But what does keeping your blog fresh mean exactly?
Well, for one you need to analyze your blog so far – read some of your older articles, reflect on their meaning and importance and then make a strategic decision what went wrong and where and how can you fix the problem using the least bit of effort.
Here are some ways to boost your rankings, if not permanently at least for a while.
Change Your Design
The first thing readers see when they visit your blog is the graphic design, button interface, logo and theme. If you haven't spent much time in the beginning to work out all the kinks of your design, maybe you can work on it now. First impressions matter and it is never too late to add a few more buttons. Something more about yourself. Maybe a nice picture of a beautiful sunset – anything that catches the eye and is pleasant to look at. Of course color coordination is very important as well as the overall theme of your interface set-up.
Experiment! You will be surprised of your own artistic abilities!
Hint: if you really can't make your own designs, hire a good professional designer. Try LinkedIn groups and Coworks.com for affordable yet competent professionals.
Write More (Related, Interesting) Content
Usually when people start writing content in their first blogs, they have at least a basic idea of what they want to accomplish. But as time goes by people change; and so do their writing. In most cases the most successful blogs are specialized to deal with only one, two subjects at the most.
Are you going to be a social commentator? Comment about a small, but interesting (maybe even controversial) issues. If you give out technical information, be sure that all your facts and not double, not triple, but quadruple times checked before you post them to the internet. If you accept guest blogs on your site, be sure to thoroughly read each and every submission your receive, where quality control and proper formatting should be taken very seriously. Also, more pages automatically means better SEO, and that is what being popular on the internet is all about.
Develop an SEO Strategy
There are numerous ways to boost your SEO rankings. For example you can host guest posting from authors in exchange for providing them to link out to their websites. Basically the more (quality, related) links you have going in and out of your blog the better. You can even write guest posts yourself – this way bigger, more successful blogs will share some of their popularity with you.
Host a Discussion Forum
If you are working under one particular subject (like cleaning for example), you can host a forum and have people discuss your issues further boosting your traffic. Not to mention that if you are good/original enough, you can make serious traffic, with hundred of thousands of people visiting your blog every single day! You can sell ad-space to companies and sponsor your own You Tube channel. The possibilities are endless, but you do need to work on your blog and attract more and more visitors daily.

The most important thing in this line of work is consistency and giving it all you've got every time.

About the Author

July Minor loves to write about Internet and blogging. She currently works as a web designer for www.tidycleaning.co.uk/deep-cleaning-sw2-tulse-hill and she has a lot of experience to share.

Image credit: dopub

Posted in Blogging, Guest Posts – Be the first to comment
By July Minor.
For as long as I can remember, I have been engaging in the fine act of scribbling my thoughts on paper (and then showing that to other people for shock value).
But seriously, what makes an average blogger turn successful?
Is it hard work? Determination? Both?
Well, the answer sadly is— no. But don't get discouraged, for I am about to reveal my own personally patented secret to success, although I am fairly sure it is not secret at all. The key is to follow a set of rules and guidelines that I guarantee you to work wonderfully in at least 60% of the time.
Why 60% you ask? Well, as you will find out; blog writing is a tricky and harsh endeavor, suited only for those with true mental and ethical fortitude.
So What Is It?
The answer to that question can be found in yet another question:
"What makes a good entertainer great?"
Just because you're writing your entertainment on paper (figuratively speaking) you are not protruding more integrity into your undertaking. As a matter of fact you should feel flattered that you live in an age that allows basically every Tom, Dick and Harry to express their viewpoint, even if no one actually cares.
Here are my 6 secrets to make your blog stand out (and people care).
Quality Design
As superficial as that may appear to the less artistically driven bloggers, having a good quality design is what counts for the first impression. No one is going to stick around to hear your philosophy on contemporary hedonism if your blog looks like garbage. There are many fantastic tools that can help you turn your dud blog into a real winner.
While this paragraph is no place to go over each of them specifically, some well executed research and hardcore learning initiative on your behalf will help you see just how much better your blogs can look if only you take some time to learn the fundamentals of art designing your blog— or to find a good web designer to do it for you, that's it.
Content That Connects
And I can't stress that enough! People are not interested in you, your children or your dog Precious. If you expect to be recognized as a great blogger, you must discard any fantasies you may hold in regards to writing about yourself. People are just not interested in your personal life because it doesn't bring them what they need.
Base your written content along the lines of 'What is Hot right now and what is not". For example, look as the situation in Syria escalates and write about what you believe people want to hear about that topic. You must, and I repeat MUST, give people what they want.
What are the 'hottes' topics right now on the ol' Internet? Find out and write about that. If you have any scientific understanding of social manipulation and social control in general, then you would know that people tend to follow the herd. So try to avoid subjects that are too controversial or unpopular unless you have an objective in mind.
Style
Always strive to write interesting content, but don't get discouraged if your posts turn out as a failure the first couple of times. Remember that every great author had to start from somewhere.
Actually, refining your style is both part writing and part reading. So if you want to be a successful blogger, you need to read lots and lots of blogs. Find the style that suits your style best and try to copy it. Most great writers are just copying what other great writers wrote before them. Of course plagiarism is a big no no, so alongside 'stylish' text I must insist that we put 'unique' there as well.
Advertisement
How do international companies make it big? They pour millions, upon billions in advertisement alone. If a financial newspaper wrote about the current tensions between North and South Korea and it was advertised on all the major talk shows, TV ads, the News etc., there would be lots of people who will have an interest in reading it.
As long as you can find a link between popular topics and your blog, there's always room for advertisement.
Guest Posting
Promote your website by writing guest posts for other people. How does that work?
Well, a long time ago, some smart fellow came up with a simple, yet irrefutably genius idea; why not make a blog but have other people write the articles for him? And little by little that blog started to grow and generate untold amounts of traffic. Soon enough more and more people started showing up to take a part in this. After all, for each guest post you submit, the blog itself posts you personal info – like name, website, bio etc.
This way you are making yourself popular, even before you start writing for your own blog. And if you play your cards right, maybe some day people will guest post on your blog too.
Linking
Like I said earlier, there is not a single, all powerful truth behind being a successful blogger. For example, linking your blog to other 'high traffic and high authority' websites will boost your SEO rankings exponentially. It is an important part of blog management, and if you want your blog to be successful, it is just as important as writing good content for your readers.

About the Author

July Minor is passionate freelance blogger and writer. She loves to spare her time blogging. She currently works at Clean To Perfection and she loves that because she has enough free time.

Image credit:  Mike Licht

Posted in Freelance Writing – 3 Comments
How did it all start?
Freelance writing, I mean.
If I had to answer this question, I think I would say: "It began with accepting the obstacles and taking up the challenge."
Well— a few weeks ago I received exactly that kind of question from a follower of my Facebook page.
Hi, I am a Wanna-be-writer. Could you please explain how long it took you to be what you are now and what tips would you recommend for me. I am a beginner and I don't know where to start. Could you help?
The question awed me. How was I going to respond to give him a thorough answer without coming up with a 2,000 words personal essay? I had to think about it.
So I told this person I would better off answering his question with a blog post (which I'm doing), but I felt compelled to spend at least a few words on a short reply.
I wrote:
It takes practice, goodwill and a bit of stubbornness to enter the freelance world. You will have to experiment with various writing styles and niches until you find your match, research and keep up-to-date with writing markets, marketing your skills and products on Social Media, blog and network with fellow freelancers… and you have to keep going, keep pitching and marketing even when the waters are too calm for your taste. Never give up. :-]
That summarizes it a bit, doesn't it? But it still didn't answer the "how did you get started" question, so I tried to put myself in my follower"s shoes, to recall what it felt to me– that fear that left me wonder whether I'd ever make it in the freelance world.
I never gave up on my dream to write
When you write small books and essays from age 10, you know you're never really going to give up on your passion. As I grew up, a hobby that made me happy 24/7 slowly began to shape into a future career in my mind.
Oh, there have been many along the way— "I'll be a pediatrician!", "I'll be a teacher!", "I'll be a full time comic artist!" —but nothing ever replaced writing in my art. Perhaps its only 'competitor' was illustration, because I've always been an artist, too. Art and writing are my room-mates.
So your first asset to enter the freelance writing world should be your dreams, your passion for writing. It will get you going, even when you run into obstacles and downtimes.
I never gave up on my dream to write for money
Why just write without compensation?
To earn money doing what you love is THE job!
Even so, it took years for me to accept that I would have to charge a fee for my writing services. Back in 2007, when I started earning money for writing sponsored posts on my own blogs, I felt compelled to set my fees at the lowest possible amount ($1 to $5) and I was just happy that I could make that measly $50/month I could spend on my personal shopping without having to ask my parents.
But was it right? No way!
I recently published a free 5-page comic here on Writer's Mind that tells the story of Margie, a newbie freelancer who puts her lifestyle at risk to write for content mills. That's what I was going to do if I hadn't the push from my family, my friends, kind advertisers and fellow writers who saw the potential in my writing.
Don't do that mistake. Life is good and your job should add more good to it, not turn it into a hell.
I read blogs, books, magazines, white papers and more
Every writer starts as an avid reader.  At least, that makes sense if you think that you can't learn how to write well if you don't read how others write well first.
I read blogs because I'm a blogger. When you stumble upon big blogs like AllFreelanceWriting, TheRenegadeWriter, YoungPrePro, QuickSprout or MakeALivingWriting I know I'm going to learn a big deal about how to widen my blogging horizons and I regularly discover new angles and new niches.
I read magazines because I want to pitch them and because I want to stay informed. Also, magazines are a precious resource of new ideas, potential sources and prospects (because I may not be interested in pitching the magazine itself, but a company that advertises on that specific publication in a specific niche).
I read white papers and case studies because they're great for background research, they provide useful information about a subject (yes, I have used white papers to complement my university studies, too!) and they show you how YOU can write a successful white paper or case study.
Read anything that interests you. And sometimes, even what you have no real interest in. Your mind takes in all the new angles and voices and will come up new connections.
I used fiction to experiment with different types of writing
Whether it was Character blogging, fanfiction or short stories, using fictional situations helped me explore different niches and types of writing.
If you're a blogger interested in finance, you could create a fictional character that works in a bank and writes detailed journal entries about his experiences.
If you want to learn how to write a case study, you may invent a fictional corporation and write about how you (and that's yourself or a fictional person you created for the exercise) helped it achieve a certain goal.
There's no limit to imagination, is there? Then use it at your own advantage.
I explored the available markets in length and breadth
Research, research, research. It's the only way to learn what the market expects from you.
Whether you wish to write for a magazine, a blog or a company website (copywriting), your pitches and proposals won't get your the job unless you have done your homework. Prospects want to know that you understand their niche, that you keep up to date with the industry and that you're flexible enough to find connections on your own.
Want to land more gigs? Give your curiosity a boost and use it to improve your research skills. :-]
When I had a hard time understanding a niche, I studied
No human being was born with an encyclopedia installed in their brain.
You have to keep learning throughout your life, keep up to date with niches that interest you, find new connections between topics and build up your vocabulary when the industry you're interested into is filled with technical terms and foreign words.
If you didn't enjoy studying back in school days, make an effort to start doing that now. Trust me, the confidence you will build this way will keep you going even when an assignment will look more like a nightmare than an easy gig.
When it was the English language to bug me, I made an effort to learn from my mistakes and hone my skills
I'm not a native English speaker. I started learning English in high school and I have only used the language for as little as 13 years.

What did I do to reach today's competencies?

Simple: after high school I developed a hobby for text translation. I also began reading novels and manuals in English, which helped me improve my skills.

But online chats where the thing that really made a difference. When you chat, you only have seconds to a few minutes to IM a person without interrupting the flow of the conversation. To put it simply, chats force you to think in English rather than translating from a language to another. After only six months, my skills improved considerably.

Not a native English speaker? :-] CHAT!

How did you get started on freelance writing? Share your experience in the comments below.

Image credit: Tyron Francis

Posted in Freelance Writing, Marketing for Writers – 2 Comments
Free "gigs" are easy to find.
Which prospect will say "no" to the possibility to get a writer to work for them at no cost?
But often writers won't get any benefit from their effort. What's in for us in a free "gig"? Experience certainly isn't enough of a reward.
The truth is: you should only write for free when you can get something back for the effort.
I do write for free, but I won't just write free content for every business or magazine that crosses my path.
There are 8 questions I use to guide myself to discern the real opportunities from the downright exploitation. A writer's time is too precious to waste on work people won't pay out of pure greed.
Keep reading to discover how you can protect yourself from the sharks!
My 8 Anti-Exploitation Questions
1. Will I get a byline with this article/blog post/sales letter/etc.? — The truth is: there is no point in writing for free if you can't get a byline. There's no ROI of the time you spent to research, interview, write, edit and proofread. Don't accept to write for free if you're not provided with a byline.
2. Can I rise my reputation level if I write this? — Reputation makes a writer into a successful writer. Even if a clip doesn't pay you money but rewards you in reputation, it will be worth inserting into your writing portfolio.
3. Can I direct more organic traffic to my website? — Whether your website is only mentioned along with your name in the byline or linked for SEO benefits, you will get a part of your client's traffic redirected to your website. Every time I accept to write for free, I make sure my work (be it a guest post or a cartoon) is not only bylined, but it also links back to my website so I can get targeted traffic for my niche. Nofollow links are fine as well, because even though they won't pass search engine benefits, they are still human-clickable links readers can follow.
4. Will the clip get me in front of the right audience? — When you write for free, you want to give yourself an opportunity to reach your target audience, the only audience you can get relevant feedback from. Ask your free client questions about their readership before you accept to write for them.
5. Will the clip help me in my marketing and prospecting efforts? — Think of free, reputable opportunities as marketing tools to up your chance to find new prospects and, hopefully, land new high paying gigs.
6. Will the clip get me more contacts in my niche? — The person you choose to write for might work in an industry that's relevant for you and may introduce you to one or more of their contacts— who knows? Make sure to learn a bit about their background, scrutiny their website and social media account. Explore your free client's reach and reputation before you make a decision.
7. Can I learn anything new with this opportunity? — Learning is an underrated benefit. Can you expand your knowledge about a niche as you write for free for this individual, association, noprofit and whom else? If you can, don't disdain the project (just make sure it's small and quick enough to get done).
8. Will this free gig eat up too much of my time? — No excuses on this one. If a free project is going to take too long to get done, or will require too much effort on your side, you better pass. Your time is for earning a living.
The Exception?— Yes, There Is One. Just ONE.
Pro bono work. Small projects you want to do because you know they're going to benefit the needy and will make you feel better about yourself, too.
But I don't need to remind you to keep this kind of projects spare throughout the year and only in your leisure time, do I?
What do you do to protect yourself from no-payers?
Image courtesy of Stuart Miles / FreeDigitalPhotos.net